Close
Looking for a new home?
Please fill out the contact form.
EcoWorld London Development Company Limited would like to use the personal data that you completed on this form (including your name and email address) to contact you from time to time with personalised content about EcoWorld London branded or co-branded property developments and related services, news, promotions or events. Please indicate if you are happy to receive this content.
EcoWorld London Development Company Limited is majority-owned by EcoWorld International Berhad which has other subsidiaries and affiliates detailed here ("EcoWorld International Group"). We would like to share your marketing preferences and details with the EcoWorld International Group so that they can send you marketing content about other developments that may interest you.
To change your preferences or to stop receiving direct marketing emails from us, you should click the link at the bottom of any email received which allows you to unsubscribe.
Details on how we would manage your personal data is available in our Privacy Policy.
SUBMIT
Close
EcoWorld London™
Join EcoWorld London for an evening with Royal Botanic Gardens, Kew to celebrate our ongoing partnership on 28th September at 6:30pm.
Mingle at the drinks reception in the Verdo gardens before hearing about the wonders of Kew Gardens (just a 10 minute walk from Verdo!) as well as learning a host of ideas to bring nature to your own home. To reserve your place email Hello@EcoWorldLondon.com
The EcoWorld London sustainability pledge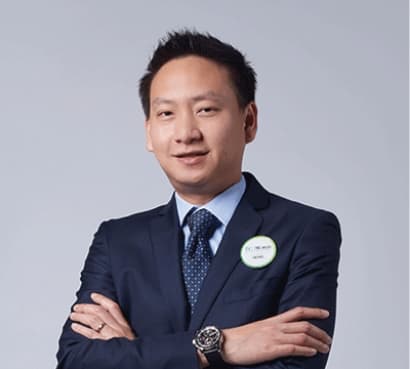 Cheong Heng Leong
CEO & Chair of EcoWorld London Sustainability Committee
In 1987, the United Nations Brundtland Commission defined sustainability as "Developments that meets the needs of the present without compromising the ability of future generations to meet their own needs".
All of us have a responsibility to take meaningful actions now to safeguard our planet and, consequently, our collective future.
What we do today will leave a lasting legacy, so it's imperative that our business operations is underpinned by a sustainability strategy with clear, meaningful steps to achieve this.
By embracing this approach and putting it at the heart of who we are and what we do, we will be ensuring that the homes and communities that we create are truly sustainable and have a lasting, positive legacy.
By committing to create Exceptional Environments, Connected Communities and an Outstanding Organisation, we are embodying what the "Eco" in our name stands for and mapping a sustainable path to a better tomorrow, and beyond – for all of us.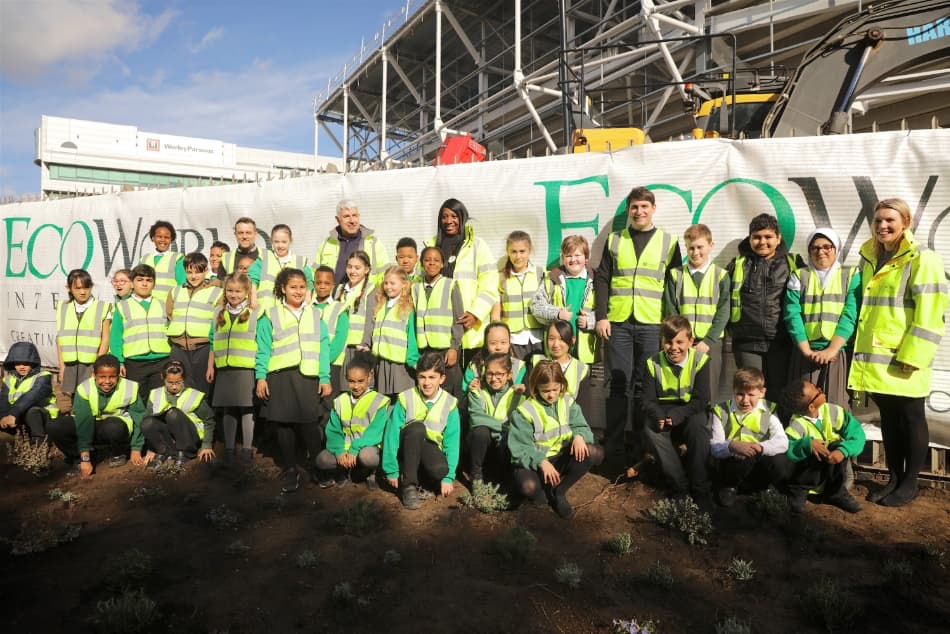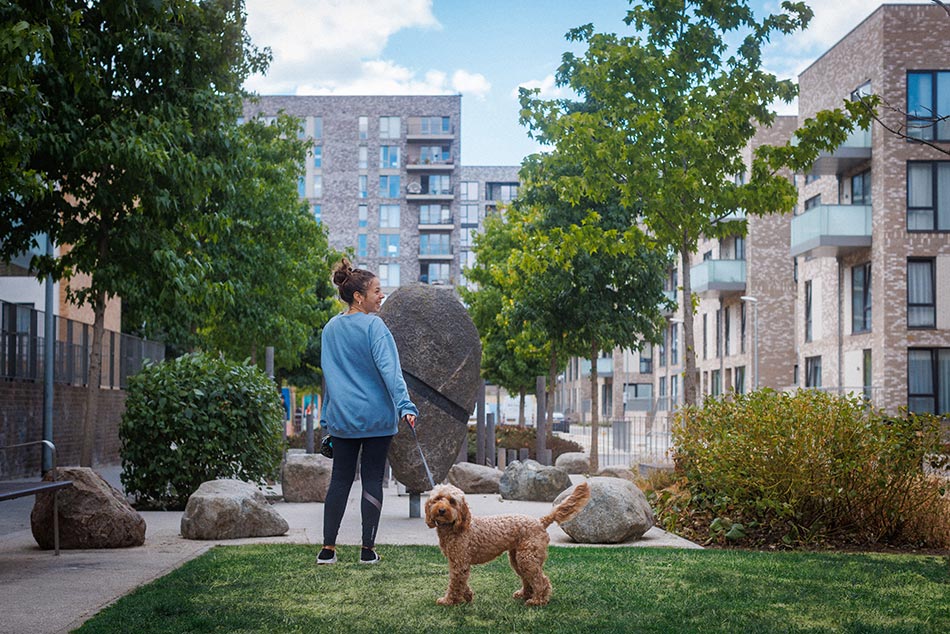 Changing the world one community at a time
We fully understand that we are at the early stage on our journey, and we have worked in close collaboration with our key stakeholders to identify key material issues that we need to address across the overarching themes of Exceptional Environment, Connected Communities and Outstanding Organisation.
We have identified Individual focus areas and are developing action plans, road maps and targets that will enable us to promote the long-term wellbeing of both people and planet in all aspects of our business, and therefore we will be honouring our responsibility to safeguard our world and leave a lasting and positive impact for tomorrow and beyond.
Exceptional Environment
Creating places that will stand the test of time. We have a responsibility to ensure that the homes we build minimise their impact on the planet by using resources intelligently, both during the building process and during their lifetime of use.
To be Net Zero Carbon in our own business operations by no later than 2025.
To commence our journey to ensure all our developments are water neutral and achieve net environmental gain on our sites by 2035.
To commence our journey to ensure all our developments are Net Zero for carbon by no later than 2040.
Material issues and objectives

Connected Community
Making a positive impact in the places we build and help foster strong, flourishing communities for generations to come.
Build on EcoWorld London's existing CSR strategy and increase engagement to 400 students a year by 2024.
Have a positive impact on the lives of 5,000 people in the next 10 years.
(Of this number 50% to come from "priority disadvantaged groups").
Fully implement all action plans in response to the 11 recommendations from the EcoWorld London Social Value framework and toolkit by 2024.
Material issues and objectives

Outstanding Organisation
Be a trusted civic partner in all of our interactions and nurture a culture where innovation, creativity, and pride in our work is at the heart of everything we do.
In 2022, develop a strategy for EcoWorld London to be a Gold award winner on the NextGeneration Benchmark by 2027.
We achieved FTSE4Good accreditation in 2022.
Establish internal sustainability training programme for all EcoWorld London employees by end of 2022.
Material issues and objectives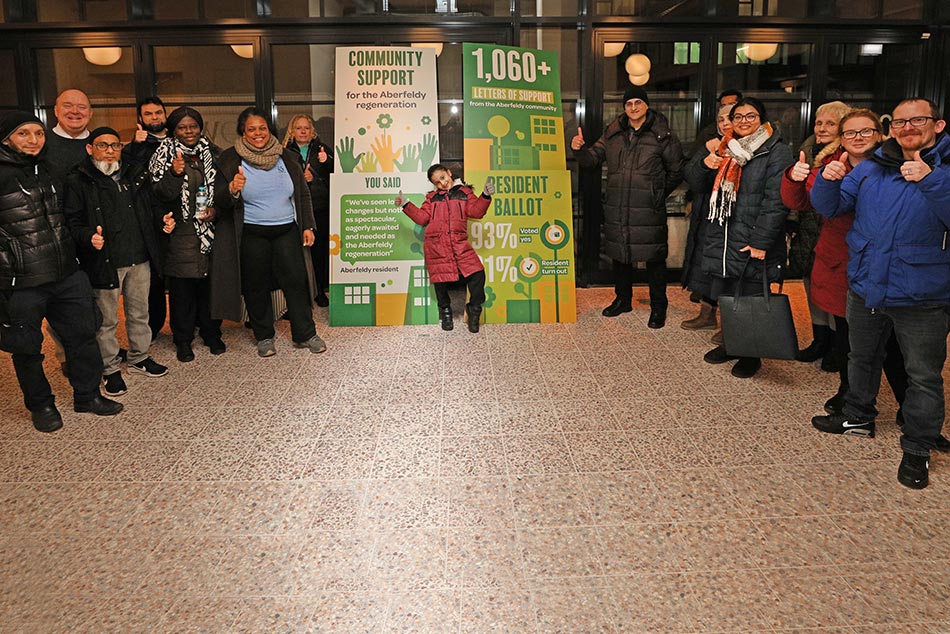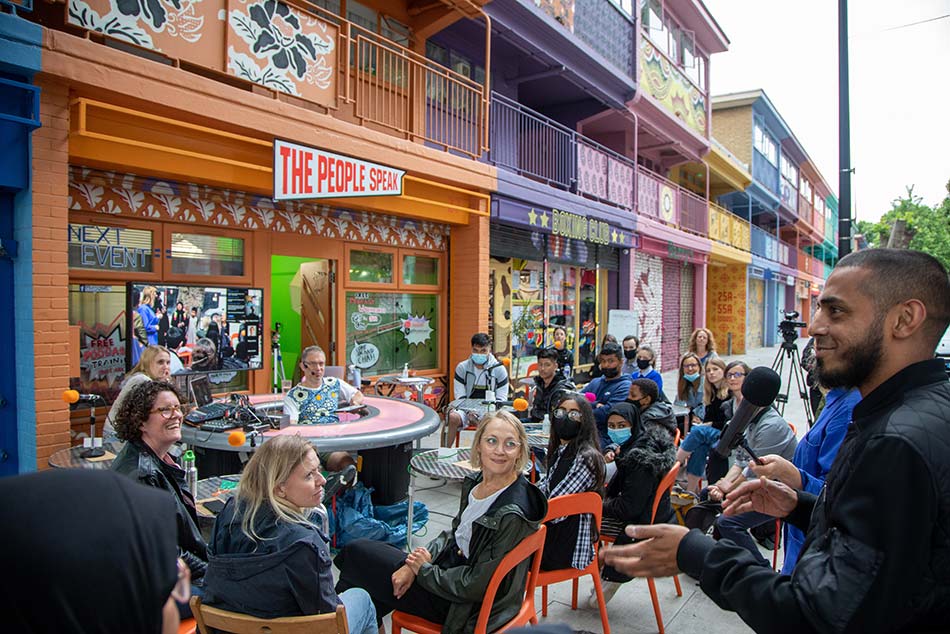 Policies
We have established policies and guidelines to effectively steer the business towards our sustainable aspirations through sound governance systems.​